Arcade
Free to play HTML5 Arcade games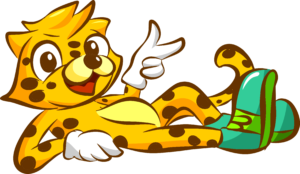 A huge selection of entertaining arcade style games to play on your smart phone, tablet or desktop browser. Maybe you'd like to be a plumber, smashing your enemies and collecting mushrooms, or maybe you'd prefer to be a beaver being slung into space? Or play the amazingly addictive fidget spinner game! Yes, a fidget spinner for your phone! And who doesn't want to be a stick freak Ninja? There really is something for everyone, so what are you waiting for?
PLAY

NOW!

Color Rush - Tap to assist the ball carefully through the obstacles in this difficult skill video game. Make sure to pass only through same-colored obstacles or you have to start over.

PLAY

NOW!

Tower Stacks - Build the highest tower you can! Make sure to tap at the right time to drop the bricks on top of each other.

PLAY

NOW!

Ultimate Roulette - Start with 1000 dollars, place your bets and spin the wheel, good luck! html5 Classic roulette game. GameGliiter Games Arcade.

PLAY

NOW!

Relax and play this fun 5-reel slot game with a beautiful 1001 Arabian Nights theme. No real cash needed, you can safely bet and spin for free!

PLAY

NOW!

In Winter Adventures you follow a little green animal. Go winter season ice skating on an ice-covered lake, collect stars and also avoid icy obstacles.

PLAY

NOW!

The Snowball War has started! End up being the ultimate Snowball Champ in our wintery snowball battle game.

PLAY

NOW!

Move the cute little bird to the left or right to avoid being smashed by the falling crates!

PLAY

NOW!

Play this fun casino game for free and try to win as much ingame cash as possible!

PLAY

NOW!

Spin, earn coins and upgrade your fidget spinner! How many spins can you achieve in this crazy addictive game?